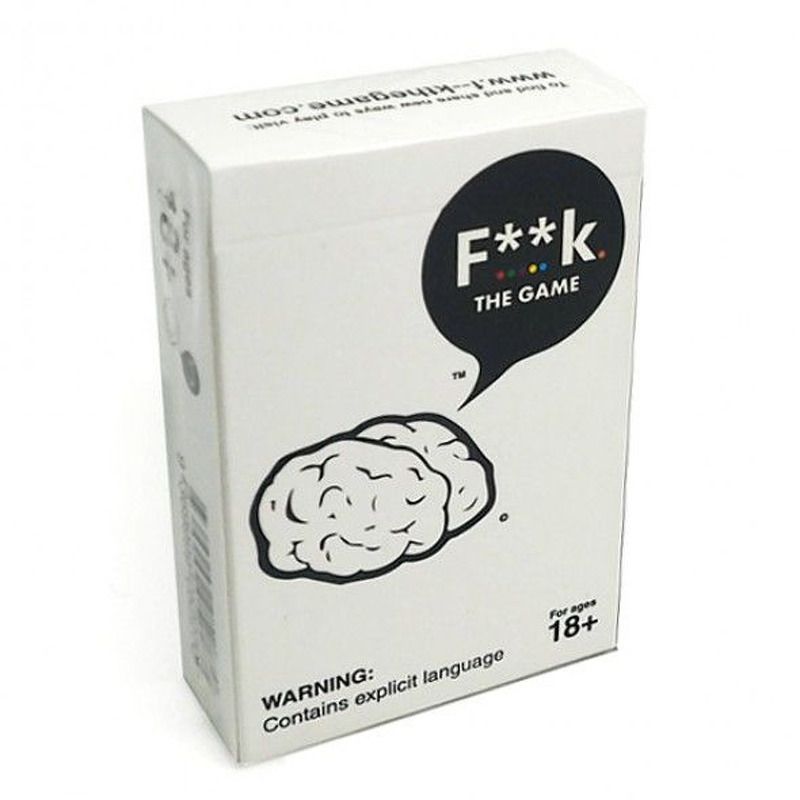 F**K THE GAME
Price: $30.00
**k. The Game is a new card game for ages 18+ that combines science and swearing to create a fun and unique new game.

It makes use of a psychological effect (The Stroop Effect) that delays the brains response to a simple question. In contrast to this it also makes use of swear words that take almost no time to blurt out (think stubbing your toe for example).

How to play:
The deck is split between the players face down. starting from the dealer is player draws a card placing it in the middle while calling out the correct colour or word as quickly as possible. If the text is black you say the colour on the card, if the text is coloured you say that colour, if the text is a swearword you say the swearword, unless the word is f**k then the card works the same as the first two rules.