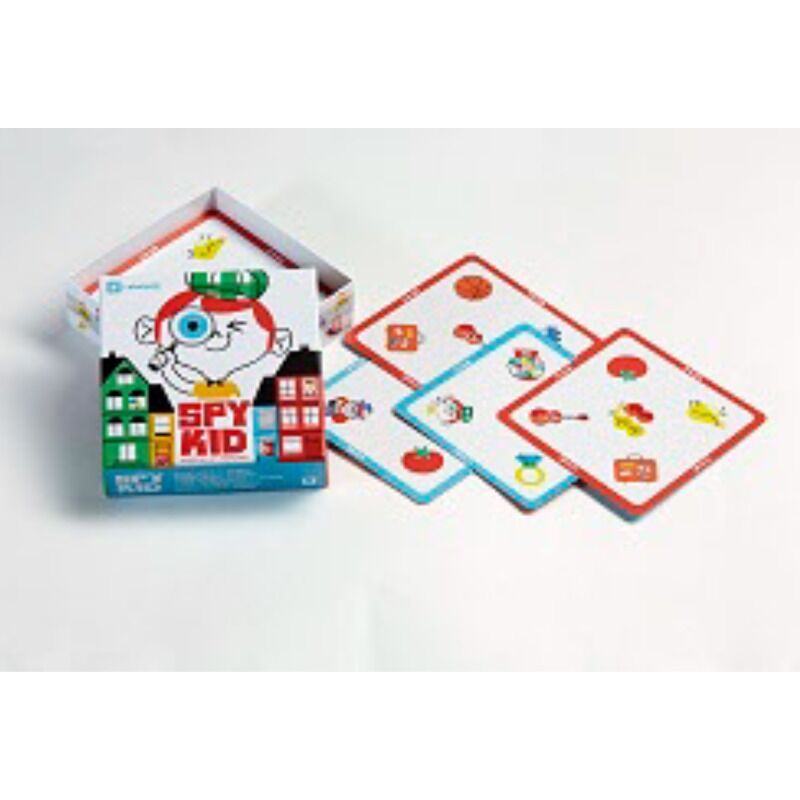 Spy Kid
Price: $27.00
| | | |
| --- | --- | --- |
| Category | : | Card Games |
| Brand | : | Laboludic |
| Age | : | 6+ |
| Players | : | 2-4 |
The observation game that will make your head spin !
The principle is simple and devilishly effective: look carefully at the 5 images on the front of the card. 5 seconds later, once the card is turned over, you have to be the fastest to spot the drawing that has changed.
A special mention for this very nice game with colorful and modern graphics, published by the French brand Laboludic.
Includes: 50 illustrated cards + game rules

Skills: Speed and observation game

Ages: 6 years +

Players: 2 - 4

Gameplay: 5 minutes

Brand : Laboludic

Solid cardboard box: size 15 x 11 x 4 cm (an ideal travel game to liven up the vacations)
BENEFITS: This speed game is published by the French brand Laboludic, specialized in publishing graphic and elegant board games for the family.
The game solicits the sense of observation and visual memory. You can play from the age of 6.

The mechanics of the game calls for speed: Have the right reflex! Laughter and adrenaline guaranteed!

To be noted: the great graphic richness of the 50 cards. A modern and elegant box.

Spy Kid is a multigenerational card game, it encourages collaboration between all.

The ideal speed game to disconnect and have a good time all together.