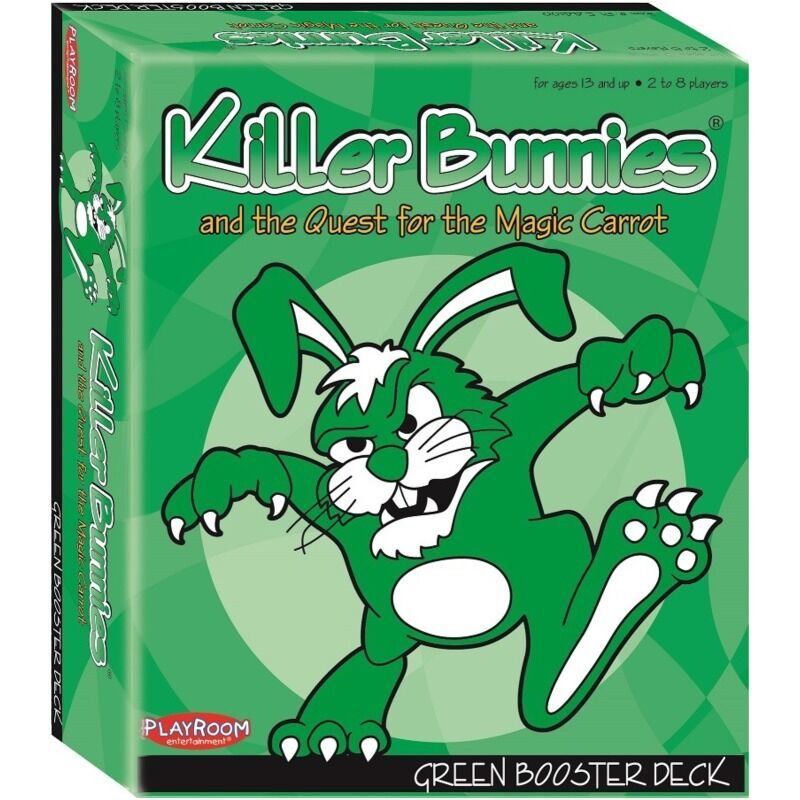 Killer Bunnies - Green Booster
PLE44100
Price: $38.00
We don*t want to split *hares,* but we have no choice with our Half Color Bunnies. Featuring the weird world of the Zodiac, the Green Booster Deck adds 55 cards to your existing set, plus a 12-sided Zodiac die!

Other fantastic cards include: Snowball which will send a chill down your spine, Fingercuffs to promote teamwork, Leif Carrotson to send your bunnies on a journey around The Bunny Circle, Zodiac Terminator (he*ll be back!), and Albino Baby 5000 the world*s most powerful radiation protector (and sun tan lotion).

Can you survive the messy Mudslide or an attack from multi-vengeful 7th Whisk? Try reviving bunnies with Day Of The Dead. This lean, mean and very Green Booster Deck delivers *scorpious* strategy on an astrological scale!