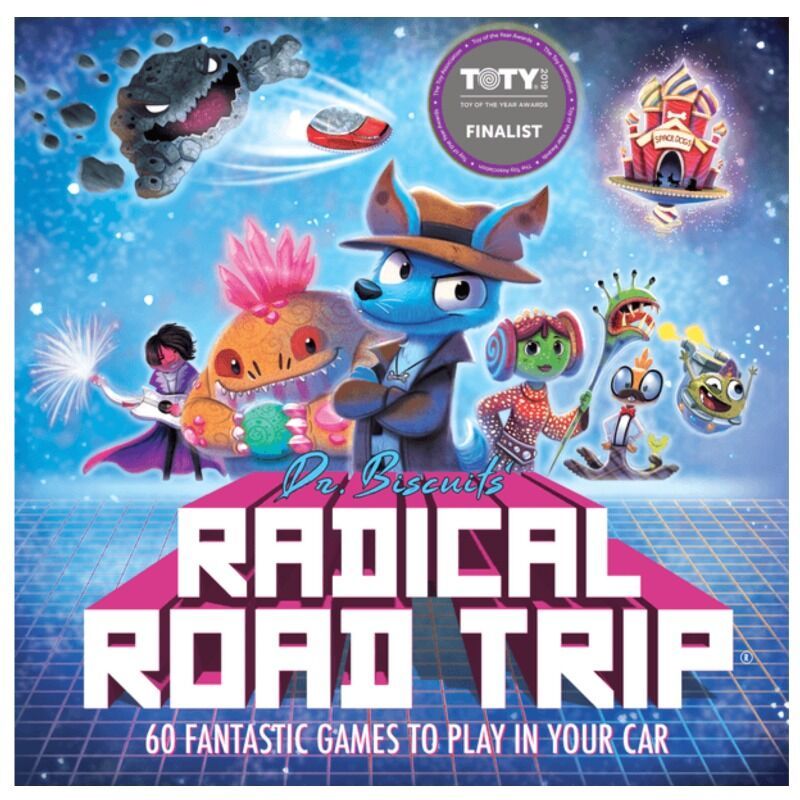 Dr. Biscuits' Radical Road Trip
RRT001
Price: $32.00
| | | |
| --- | --- | --- |
| Category | : | Travel |
| Manufacture | : | Barry and Jason Games & Entertainment |
| Age | : | 8+ |
| Players | : | 2-99 |
60 Fantastic Games To Play in Your Car!
Survive a License Plate Asteroid Field

Play a new version of H-O-R-S-E using the radio

Spot themed bumper stickers for Points

Spark a dance contest at the next rest stop

Send a postcard to the White House (included!)

Trick your friends into meowing like a cat

Play games like Duck Duck Bruce, Flip Dingus, and Ronjon Chico Bonbon … And that's just scratching the surface!
Dr. Biscuits' Radical Road Trip is the brainchild of Barry and Jason, the creators of Game Night in a Can. Just as they did with their first successful game, Barry and Jason used their comedic skills and fun-loving competitive spirit to create 60 brand new games to play in the car. There are 6 categories of games to choose from, each one containing 10 games. The Categories are Everlasting Games, Logical Games, Ridiculous Games, Games for Humanity, Creative Games and Games Outside the Car. It's been called "Cranium for the Car" by some and "the most fun I've had in a car since you were conceived" by others