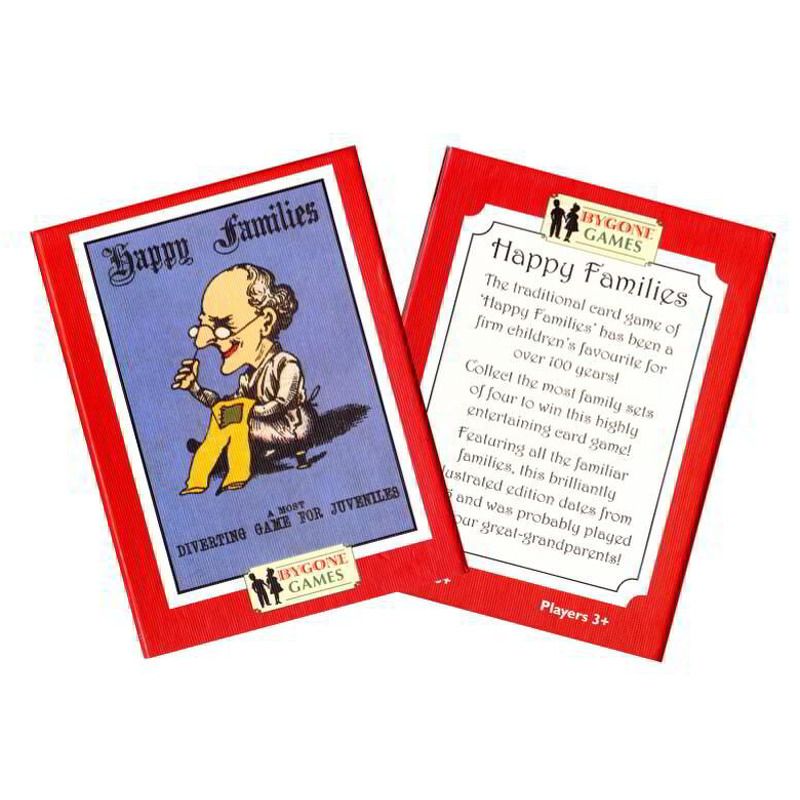 Happy Families - Bygone
Price: $15.00
The traditional card game of Happy Families has been a firm childrens favourite for over 100 years!

Collection the most family sets of four to win this highly entertaining card game!

Featuring all the familiar families, this brilliantly illustrated edition dates from 1905 and was probably played by your great-grandparents.