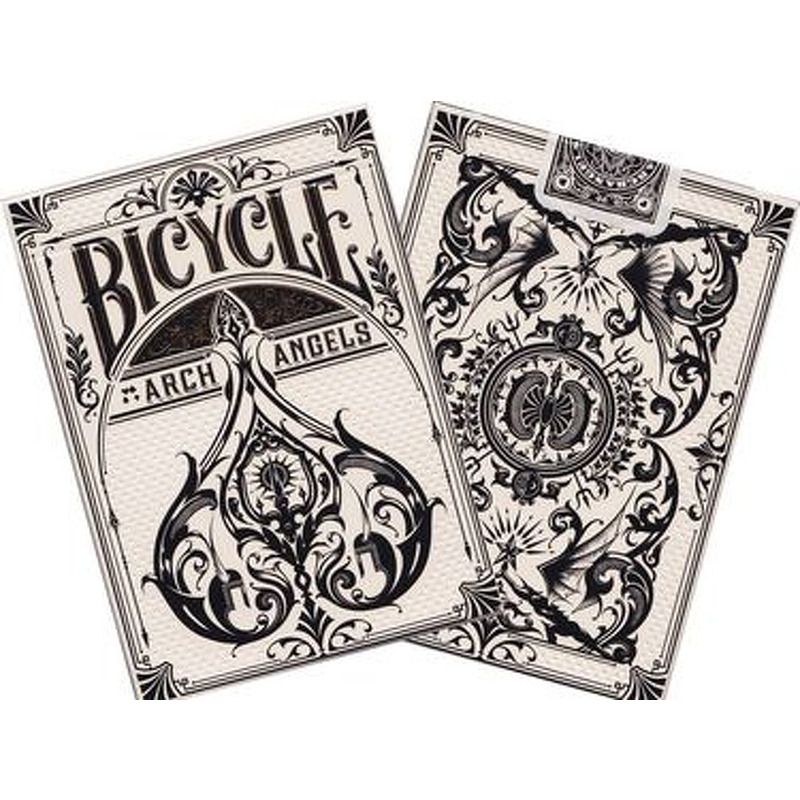 Bicycle Playing Cards Single - Archangels Playing Cards
USP01982
Price: $18.00
Inspired by mythology, crafted by hand, and ripped from the pages of legend, comes a new level of intricate design - the Archangel Playing Cards. Six months of painstaking pen-and-ink illustration resulted in simply epic Archangels contain original artwork on the box, back design, Joker, and the Ace of Spades.
Never before seen debossed ridges provide a unique feel that compliment the gold foil across the face and sides of the playing card box.
Archangels are printed on FSC-certified paper derived from sustainable forests, using vegetable-based inks and starch-based laminates.