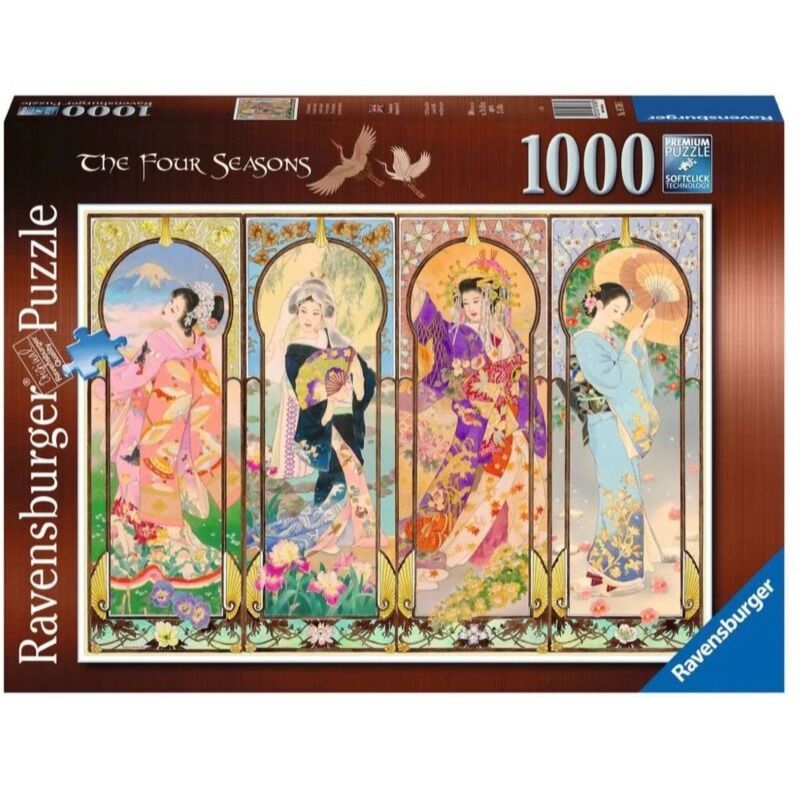 Ravensburger - The Four Seasons
RB16768-5
Price: $35.00
| | | |
| --- | --- | --- |
| Category | : | Jigsaw |
| Brand | : | Ravensburger |
| Size/Scale | : | 70 x 50cm |
| Number Pieces | : | 1000 |
Each of these stunning geishas represents a different season, with the patterns on their kimonos and surroundings reflecting the changes as the year progresses.
For example, our summer geisha stands by a cool pond and her kimono depicts the waves of the sea; our autumn geisha is surrounded by warm autumn tones, and her kimono shows ripened stalks of wheat and falling leaves. There are so many beautiful details just waiting to be discovered!
Wind down from daily pressures and enjoy some mindful moments as you assemble this lavishly illustrated jigsaw puzzle. A good gift for gardeners, art lovers, those interested in Japanese art and anyone looking for a beautifully illustrated jigsaw to frame and put on their wall.
Completed Size: 70 x 50 cm