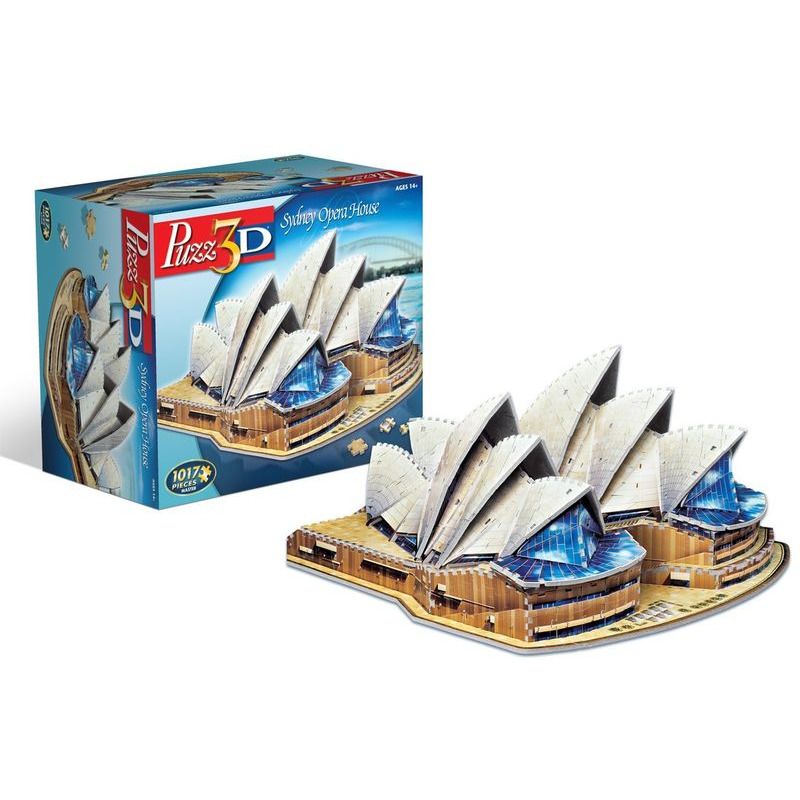 Puzz 3D - Sydney Opera House
WRE23715
Price: $68.00
This is a 3D Puzzle Model Sydney Opera House Jigsaw 1017 piece. The Jigsaw has different realistic designs & vivid color.

Get your hands on this exquisite 3D puzzle of the Sydney Opera House, Australia's most famous modern design architectural wonder. Enjoy making this beautiful masterpiece with loved ones.

AGES: 14 yrs+

SKILL LEVEL: Master

Puzzle Size: 23" x 20" x 10.25"