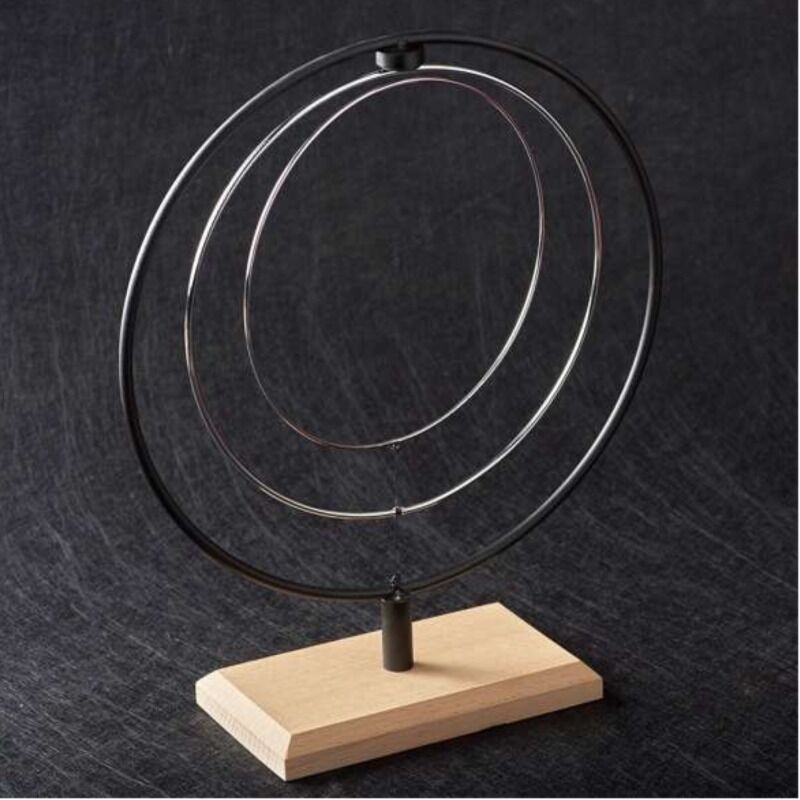 Kinetic Hoop Sculpture
HJ-1209
Price: $46.00
| | | |
| --- | --- | --- |
| Category | : | Science |
| Manufacture | : | HEEBIE JEEBIES |
| Age | : | 6+ |
| Players | : | 1 |
This iconic science toy has been updated to make a classy desk accessory. Featuring beech wood base and stainless steel frame and hoops. It stands 28cm high.
The hoops are suspended by a magnet at the top of the sculpture and held down to the base by a thin thread. Simply twist the smaller hoop and watch the rest spin.
The tops of the steel hoops being ferromagnetic become a north pole in the presence of the south pole end of the black magnet. They are attracted to the black magnet but repel eath other.
Ages: 6 +