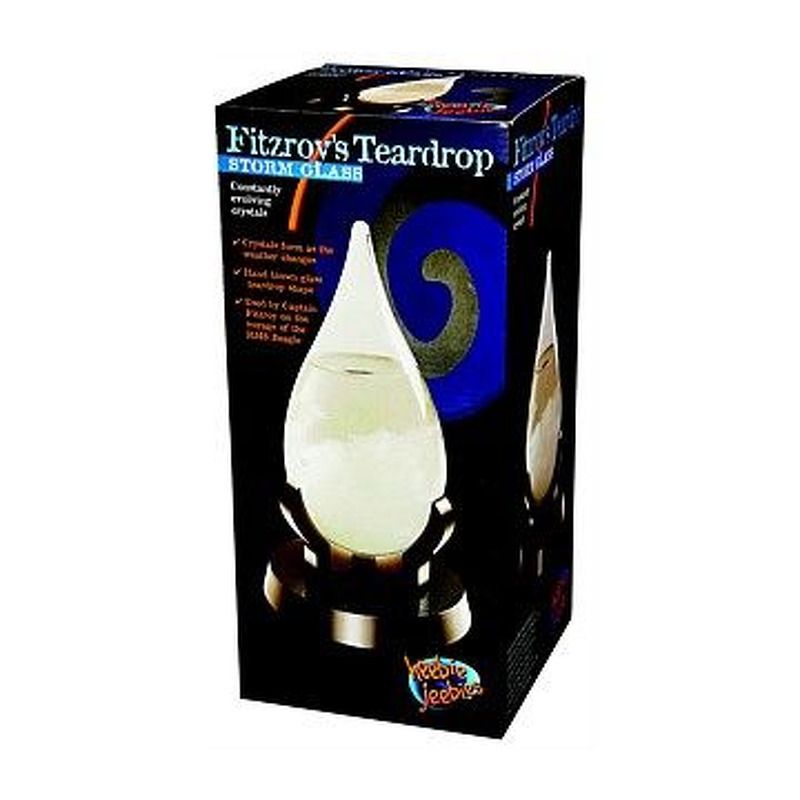 Fitzroy's Storm Glass - Teardrop
HJ-0180
Price: $90.00
Use this quality historical device, with its ever changing crystals, to forecast the weather.

The Storm Glass Barometer came into general use in the early 1700s by sailors who relied on it to predict fair or foreboding conditions at sea. It was further developed by Admiral Robert Fitzroy, captain of the HMS Beagle during its famous voyage with Charles Darwin. Fitzroy refined the chemical formulation and published observational guidelines on how the appearance of the liquid indicated changing weather conditions.

This special piece is hand-blown from glass in a stunning teardrop shape, and with its constantly evolving crystals, the Fitzroy's Teardrop Storm Glass make for an interesting and attractive room or desk ornament.