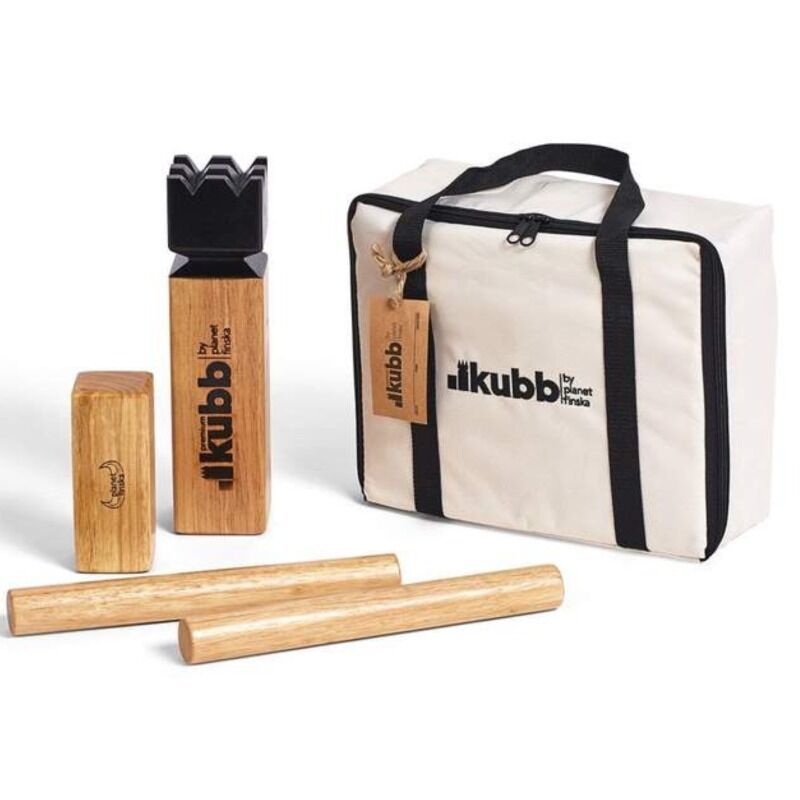 Planet Finska - Kubb Premium +
PF009
Price: $120.00
| | | |
| --- | --- | --- |
| Category | : | Outdoor Games |
| Brand | : | PLANET FINSKA |
| Age | : | 8+ |
| Players | : | 2+ |
Kubb is a great outdoor game from the Finska range, for the whole family.
Inspired by Viking times, teams take turns to attack the soldiers (wooden blocks called Kubbs) on their opponent's side of the battlefield by throwing batons in an attempt to knock as many down as they can. Before the King block can be 'captured', all Kubbs on your opponent's side must first be knocked down.
The game is exciting, with momentum swinging back and forward as the game progresses. The to and fro of the game occurs because any Kubbs knocked down by your opponent on their previous turn must be thrown back onto the other side of the battlefield before commencing your next attack.
This makes your initial task of clearing the other side of the battlefield more difficult, but is the essential feature of the game that makes it so exciting.
GAME INCLUDES | 1 x King, 10 x Kubbs "soldiers", 6 x throwing batons, 4 corner posts and instructions.
As this is an excessively weighted product it will incur an additional postage cost. PLEASE CONTACT US FOR A POSTAGE QUOTE